3 Marketing Takeaways from Mark Zuckerberg's 2018 Facebook Announcement
On January 11, Mark Zuckerberg posted an announcement about his planned focus for Facebook in 2018. Like many business owners, he took stock of what was working and what wasn't in 2017 in order to deliver on his goals for the upcoming year.
While his changes were wrapped in a set of "higher-purpose" and "core values" justifications, it's clear that they have significant implications for all of us who rely on Facebook as a marketing platform.
Here are our first three key takeaways for marketers planning their 2018 Facebook activity. We'd like to start a conversation around this topic, as we believe this subject could have profound implications based on your target consumers, industry context, and overall business strategy. As marketers, what are the additional takeaways for your business?
#1: Facebook's Content-Driven Focus Wasn't Working
While this takeaway is fairly speculative, we believe that these changes are an outcome of trends spotted by Facebook's data scientists. Engagement metrics like time spent on site, click rates for content, and time spent consuming content were likely increasing and performing well, other metrics around person-to-person engagement were likely trending downward.
When you pair this with the fallout from the 2016 election advertising from Russia and third-party political actors, it's clear that Facebook needs to make changes to preserve their relevance and reputation.
#2: Facebook will be optimized to content that results in conversations
Across the platform, we will see a shift from passive content-consumption to content-driven conversations. Rather than passively consuming content, we'll see more content that we want to talk about, send to others in Messenger, and discuss in more detail.
The difference between these two types of content is subtle, yet powerful. We see this on our own website -- the content that is passively consumed can be very well written, but does not result in any business for us. Metrics like time on page, bounce rate, etc look great for this type of content. Conversion to action, like starting a conversation with us, or requesting a download happens less frequently.
Without these types of signals of conversations, we see less traffic and less visibility on search and social media sites. Eventually, the traffic on this passive content erodes and fades into the background.
To paraphrase Moz.com's social media metrics framework, you'll want to shift from amplification metrics to conversation metrics. For Facebook, we recommend prioritizing the number of comments on your content, followed by increasing the number of shares. It's not clear yet what this change means for the venerable Facebook Like button.
#3: Marketers using Facebook will need to refocus on evoking conversations to win audience attention and visibility
With this new focus on encouraging meaningful conversations, expect to see a major shift in the way that content is created by most advertisers to provoke reactions and comments. For inbound practitioners, our focus will continue to stay on shepherding buyers through their journey by providing unique, authentic, and helpful content. This approach will naturally create the types of conversations that Facebook will reward with increased visibility.
If you're wondering what type of content works best, here are a few of our criteria for content that evokes conversation:
Does it ask meaningful questions that people want to discuss?
Are we showing personality and being authentic?
Is it vulnerable to discussion without being soft?
Are we encouraging future conversations and discussion with the brand or author?
What's Next?
It's no surprise to experienced marketers that Facebook is changing their optimization approach. We're interested to see how this plays out and will be watching it closely. We've generated this list of questions and will come back to it with updates as the year progresses.
What measures will you be watching?
How will this affect our organic social strategy?
Will you change your paid social advertising approach?
What should be takeaway #4 and #5 on this list?
What will happen to the Like button?
How will this play out for messenger apps?
What questions do you have? What are your takeaways? What did we miss?
Mark, if you're reading this, feel free to chime in with your thoughts.
Stay inbound.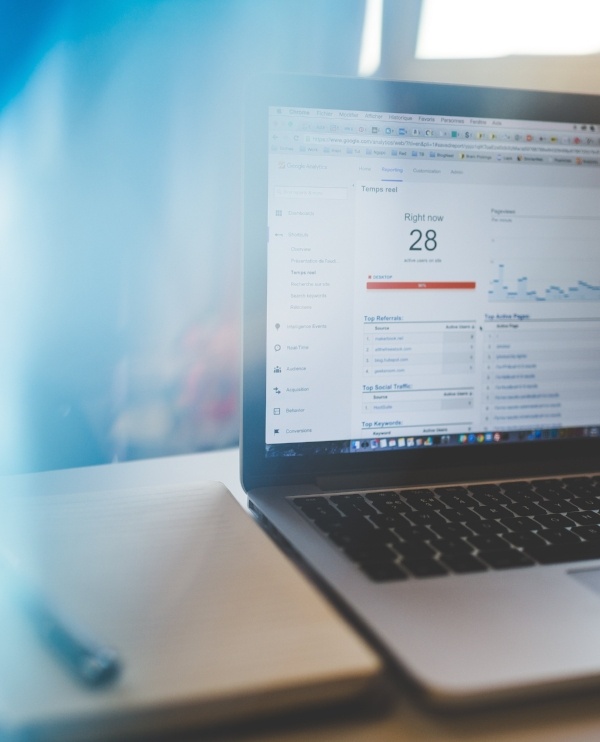 Measure What Matters. Data Makes The Difference.
Free Guide: The 6 Marketing Metrics You Should Actually Care About
Don't get distracted by social shares, clicks, impressions, influencer scores, or other low-level metrics. This guide to the 6 Marketing Metrics You Should Actually Care About will show you how to measure what really matters for your business success.