Have you ever wondered what's really making your phone ring? How are your customers finding your business? Is it your Adwords listing? The phone number on your website? That print coupon mailer you sent out 2 years ago? What's really making a difference?
In the modern internet age, we have incredible tracking capabilities for visitors to your website and social media properties through tools like Google Analytics and HubSpot. You can see that a visitor came to your site by clicking on a paid search ad, the exact terms they used to find you, which model of smartphone they're using, and even their exact location in the world. But as soon as they click on your phone number to call you, all of that rich information is lost.
Or maybe not.
What if there was a great (and cheap!) way to link all of that rich internet data to incoming phone calls?
Cloud-based Call Tracking
I've recently fallen in love with an app called CallRail. It's a cloud-based platform for highly sophisticated call tracking, call recording, and analytics that integrates with your existing website, marketing automation systems, and phone numbers. When a customer calls one of your unique tracking numbers, you can see where they found your number, where they're calling from, and even set up sophisticated call flows that route them to the right person in your company every time.
Here are 5 damn good reasons you should consider setting up a call tracking system for your business:
Reason 1: Get a Better Understanding of Your Damn Marketing ROI
I have a legal services client that spends the majority of his marketing budget on Google Adwords paid advertisements and has set up Google Ad Extensions for phone calls. These have proven to be highly effective for him, resulting in a steady stream of clients through both email and phone inquiries. He can see how these leads have come in thanks to Adwords conversion tracking measures, but he was lacking the same insights on his organic search, legal directory listings, and local reviews sites like Yelp.
Thanks to the tracking numbers we set up on his website and directory listings, he's been able to discover that more than 40% of his incoming calls were due to his site's strong SEO presence on Google and Bing. Only 10% of his calls were coming directly from paid search listings, causing him to shift more of his marketing effort towards more SEO-friendly content and online reviews.
Reason 2: Present Yourself Better, Damnit!
CallRail's sophisticated Call Flows allow you to setup professional-grade voice menus, simultaneous ringing on multiple extensions, and schedule-based routing. This can help you sound like a larger, more sophisticated company with very little additional effort.
When paired with professional voice talent on a site like Fiverr, you can get engaging, high quality greetings and call routing for your phone system on a fast turnaround.
Hint: check out Laura Beth Ezzell on Fiverr. She recorded a client's full phone tree and voicemail greeting for $11 and turned it around in just a few hours. You give her the script and you get an mp3 file that you can upload to CallRail.
Reason 3: Provide The Best Damn Customer Service
When you route calls through CallRail, you can monitor calls in real time or record them for later use. This is invaluable for coaching your team on customer service and helps you resolve customer issues and disputes in a timely and fair manner. Wouldn't you love to be able to pull up a recording of a customer's prior call and know what was ACTUALLY said?
On top of that, your team gets a shared view of all incoming voicemails and text messages, allowing each of them to respond faster and cover for each other when it gets busy.
Reason 4: Amp Up Your Damn Marketing Automation Systems
I'm a huge fan of HubSpot (and a certified partner) so naturally I'm in love with the rich timeline of activity data provided for each contact in the system. However, this is limited to online activities and outbound calling. Incoming calls require users to manually log the interaction with the contact. Yuck!
CallRail integrates with a number of systems, including HubSpot. When these are integrated, new CallRail callers are automatically created as contacts in HubSpot. Calls are also logged in the activity timeline for contacts with direct links to the call recordings.
You can even add dynamic call tracking numbers to your HubSpot CTAs, transforming them into powerful click-to-call buttons for mobile users.
Reason 5: Your Damn Competitors Are Doing It
Don't believe me? I recently looked for an HVAC repairman online and their landing page used CallRail to track the effectiveness of their local search listings. I know doctors that are using it to track incoming calls from elective surgery patients.
If your business relies on the telephone to generate revenue, you need to get out of the 19th century and into the 21st. Add call tracking to your marketing efforts and get better insights into your activities, present yourself better, give better service, and automate your processes.
Your competitors are already doing it. What are you waiting for?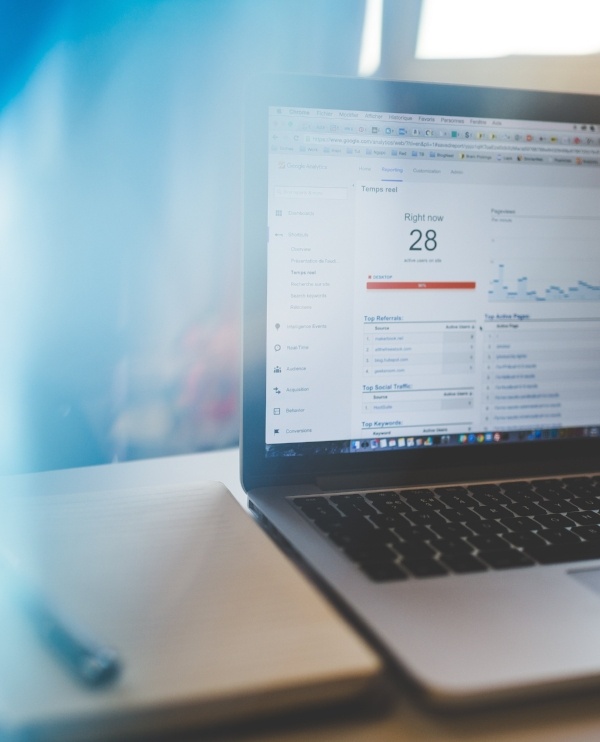 Measure What Matters. Data Makes The Difference.
Free Guide: The 6 Marketing Metrics You Should Actually Care About
Don't get distracted by social shares, clicks, impressions, influencer scores, or other low-level metrics. This guide to the 6 Marketing Metrics You Should Actually Care About will show you how to measure what really matters for your business success.