How do your customers buy from you? Do you know for sure with data or is it just a gut feeling? Are you supporting your buyers at every step in the process? How do you identify if someone isn't the right fit for your services? When do you talk about products and pricing?
If you're asking yourselves these questions as a business, you're on the right track. If you're not, then it's time to refresh your understanding of how buyers behave in today's online-driven world.
Buyers Have More Power Than Ever Before
It used to be that sellers controlled all of the information and most of the experience in the buying process. When you could show 30-second TV ads that couldn't be skipped, or control the product selection on a store shelf, the seller held much more of the power.
Now, buyers are dictating how they want to engage in the process and when they want to connect with brands and products. For example, they expect to try more before they buy. The amount of time people have watched "shop with me" videos where they follow a trusted shopper through a store has increased by more than 1,000% over the past two years. Buyers want to experience the product and solution in a way that is convenient and effective for them to understand how well it could work for them.
What Is The Buyer's Journey?
While the path to purchase has gotten more complex and moved online, the basic journey of a buyer has stayed essentially the same. The Buyer's Journey is a three-step process:
Awareness
Consideration
Decision


By following this framework, you can identify the right opportunities to engage with buyers and help them find your products and solutions.
Awareness: What EXACTLY is My Problem?
The awareness stage begins when your buyer recognizes that they have a problem or opportunity to be solved. During this stage, the buyer is seeking to clearly identify the problem, determine how important it is to them to solve and figure out how quickly it needs to be addressed.
Consideration: What Are My Options?
During the consideration stage, the buyer seeks to identify all realistic solutions to the problem. They are gathering information at this stage but are not yet comparing the solutions or providers. At this stage, an option can be included even if it is not an actual solution to the problem as long it is perceived to work.
Decision: What Is the Best Way To Solve This?
The final phase of the buyer's journey occurs when the buyer is actively comparing solutions and providers to determine their best course of action. They are looking at features and benefits, reading product reviews, and comparing companies. This is where most companies spend their time with their marketing and sales activities, which potentially limits their influence over the buyer's decision.
How Do We Engage With The Buyer?
If you're wondering how to get started, watch the 1-hour recording of our Deep Dive: Buyer's Journey webinar. In this video, we'll go through each stage in more detail, provide B2B and B2C case study examples, and identify the buyer signals that happen at each stage. We also cover the questions that marketers and salespeople should be asking themselves at each stage of the process to better understand their buyer's needs, wants, and desires.
If your team needs to refresh their understanding of how your buyers go through their path to purchase, schedule some time with us to conduct an initial assessment of your current understanding and lay out a path to learn more about your buyers.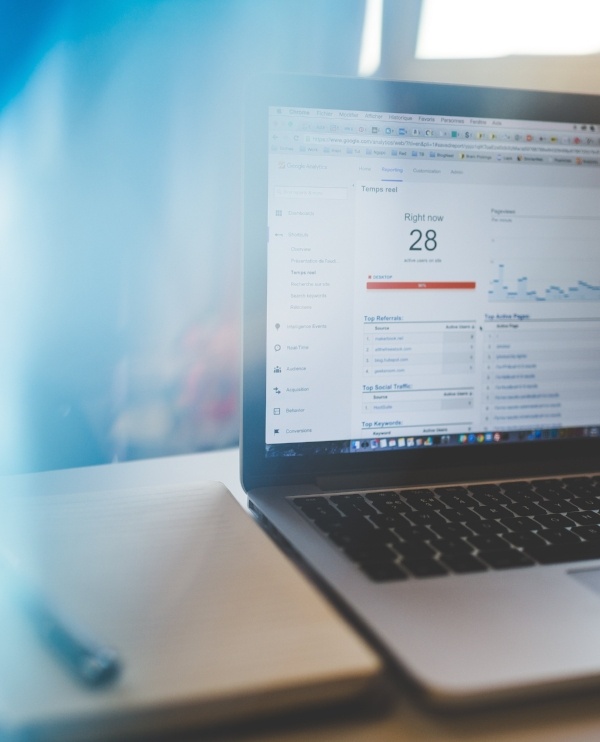 The marketing metrics you should actually care about
Measure What Matters. Data Makes The Difference
Don't get distracted by social shares, clicks, impressions, influencer scores, or other low-level metrics. This 6 Marketing Metrics You Should Actually Care About will show you what really matters for your business.