As a HubSpot Certified Agency Partner, I'm constantly seeking ways to improve my clients' marketing effectiveness through better operations and data-driven insights. Recently, I set up a CallRail Pro account so my clients could track where their incoming phone calls were coming from. Along the way, I discovered some damn good reasons to connect HubSpot and CallRail together for maximum effectiveness. My first client has been using CallRail for several months now and have fallen in love with the call analytics, recordings, call flows, and even outbound calling. I was even able to increase my retainer slightly to cover the costs of CallRail.
Here's the step-by-step guide for how I did it, along with some bonus steps for Dynamic Number Insertion on HubSpot Pages. Let me know in the comments below if you find more ways to get these two data-rich tools to work even better together.
---
Step 1: Getting Started with HubSpot and CallRail Integration
You'll need the following in order:
A HubSpot account and your Hub ID
A CallRail Pro or Elite account with at least one company configured
At least one tracking number in CallRail
A phone number on your that can be updated with Dynamic Number Insertion
Once you have these, you're ready to get started
Step 2: Activate the HubSpot Integration on the CallRail Portal
CallRail companies are integrated with HubSpot at the Hub level. Here's how to turn on the integration.
Select your company from the dropdown in CallRail and go to the Settings tab. Then navigate to Integrations->All Integrations.

Click on the Activate button for Hubspot in the grid below.

On the next screen, enter your Hub ID and click Authorize. Here are the instructions for finding your Hub ID.

On the next screen, authorize CallRail to access your HubSpot Data:

That's it! Your HubSpot Hub and CallRail company are now linked. When new calls come in, CallRail will search your HubSpot contact database for matching users and automatically update their timeline with phone call and text messaging data.
Step 3: Set Up Dynamic Number Insertion on HubSpot Pages
If your HubSpot landing pages and blog post templates include a phone number that you want to update with CallRail dynamic number tracking, you'll need to add the CallRail javascript code to your pages in HubSpot. Dynamic Number Insertion will help you track incoming calls based on the traffic source and link the call to page activity.
Go back to your Company Settings page from Step 2. Select Integrations->Dynamic Number Insertion.

Press the button to copy the Javascript code to your clipboard.
Go to your HubSpot Marketing portal and find your Content Settings page (Content->Content Settings)

Paste the javacript code on your clipboard into the field named "Site Footer HTML" and press Save Changes. This will put the CallRail code snippet on every page of your HubSpot content.

Assuming that you have configured Dynamic Number Insertion on your CallRail portal, you can test that this is working by visiting any of your HubSpot landing pages or blog posts. You should see the target phone number updated with your tracking numbers. If not, you may want to try viewing your content in Incognito Mode to fool CallRail into thinking you're a new visitor to the site.
---
Wrapping Up and Bonus Points
Now that you have CallRail and HubSpot integrated, you should start seeing Phone Call form submissions on your HubSpot timelines. You can also go directly to a HubSpot contact from the CallRail copilot.
With a working CallRail/Hubspot system, here are a few things you can do for extra credit:
Add Google Analytics to your CallRail integration (especially if you are using it with HubSpot)
Create CallRail Click-to-Call CTAs in HubSpot that communicate with Google Analytics
Did this help you? Leave us a comment below and let us know how it's working!
---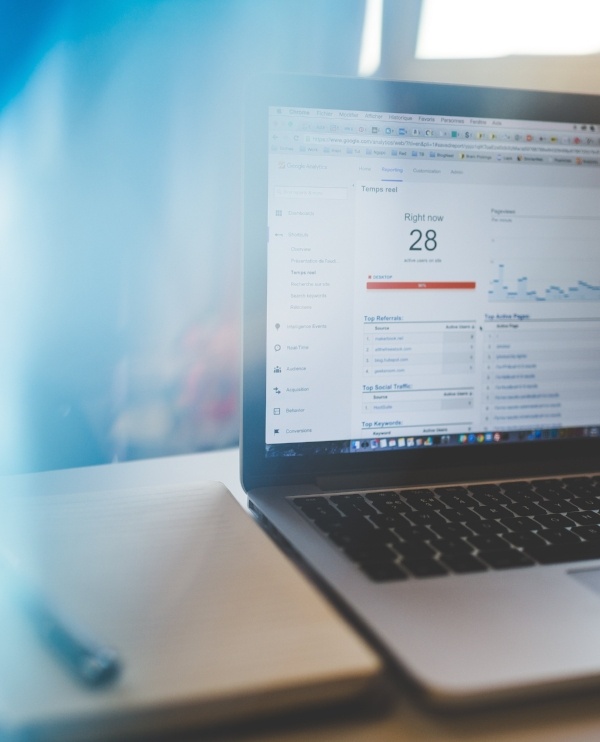 Measure What Matters. Data Makes The Difference.
Free Guide: The 6 Marketing Metrics You Should Actually Care About
Don't get distracted by social shares, clicks, impressions, influencer scores, or other low-level metrics. This guide to the 6 Marketing Metrics You Should Actually Care About will show you how to measure what really matters for your business success.